We are excited to share more about The Redeemed and the impact we are having on men's lives. Please explore our media kit for more information and feel free to reach out to us with any questions or inquiries.
The Redeemed is an organization giving men from all backgrounds a supportive, judgment-free environment, grounded in Christian love without demanding participation in any faith tradition, where they can open up about their challenges, worries, and failures—and celebrate their triumphs over those struggles.
Visual Assests and Downloadables
Since The Redeemed's inception in 2020, more than 8,900 people have joined us on social media, 11 webinars have gone live across 5 platforms with our emails receiving higher open and click rates than the industry average.
RESTORED Event Media Assets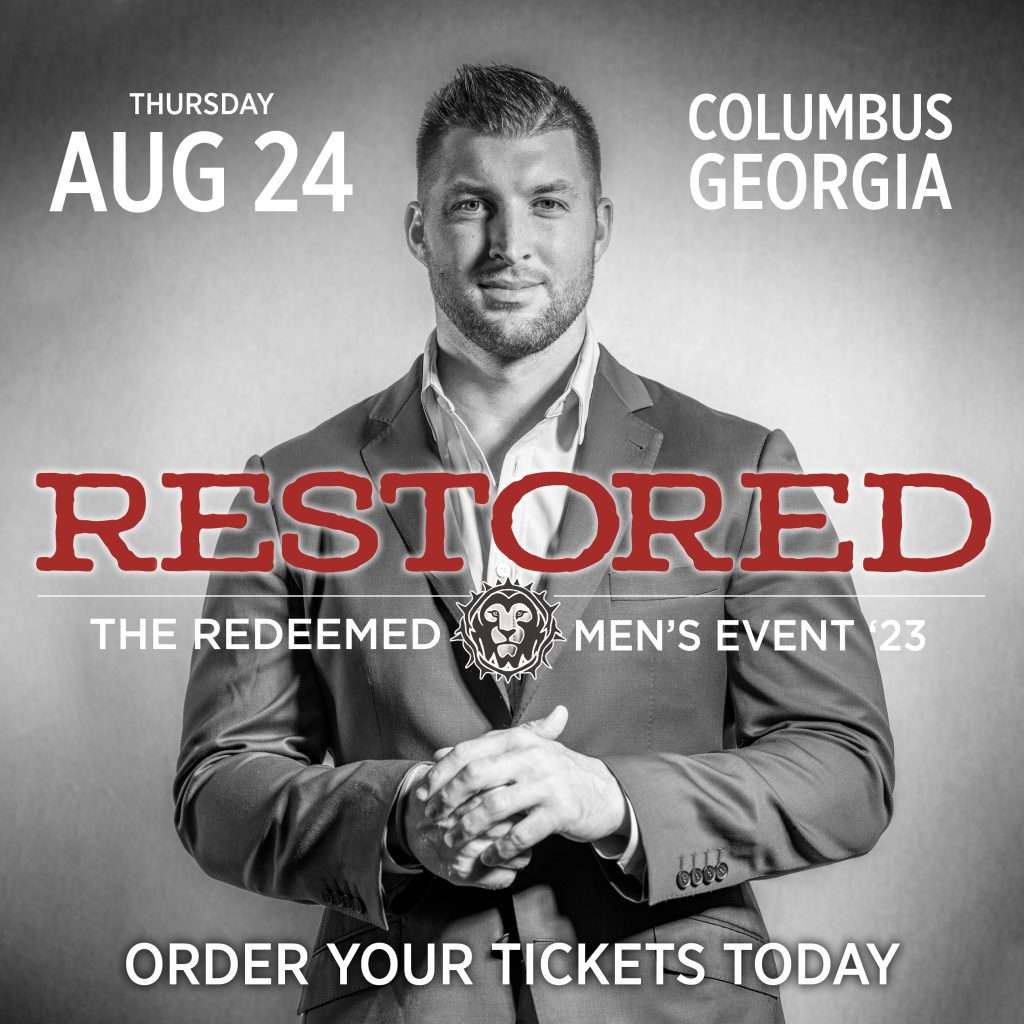 Come see two-time national champion, Heisman Trophy winner, first-round NFL draft pick, and former professional baseball player, Tim Tebow. Hear Tim's inspirational testimony at this men's event on Thursday, August 24, at the Bibb Mill Center in Columbus, GA! Purchase your tickets today at theredeemed.com/restored. #theredeemed #timtebow #timtebowfoundation #redeemedmen #theredeemedrestoredevent #theredeemedevent2023 #restored2023 #inspirational #mensministry #motivational #leadership #strongmen #maleleadership #christianmen #christianmanhood #christianmasculinity #spiritualgrowth
The Redeemed Press Release RESTORED Event Press Release
Request specific graphics, images, etc. from our team in the form below.