How can we further serve you?
Need prayer or want to share a praise? Want to learn more about The Redeemed and our resources? Interested in being a guest on our podcast or sharing your testimony? Reach out to us!
Suicide Prevention Resources
If you or someone you know is experiencing thoughts of suicide, please seek immediate help by dialing 988 or visiting the Suicide and Crisis Lifeline website for 24/7 support. You are not alone and we encourage you to reach out for the help and support you need. Your safety and well-being are of utmost importance to us.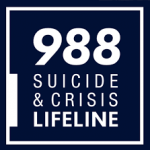 *Note: 988 Suicide & Crisis Lifeline is not affiliated with The Redeemed